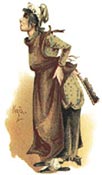 People Places, Sounds and Things
our look at and comparison of
British Traditional, and American
Blues and Country music
Where You Live
our look at England by way
of the regions as defined
by the BBC
(coming soon)
Sounds Like Canada
people, places, music,
things, all this and a lot more
about a very big and very diverse country
(coming soon)
the first volume of our look
at, people, places and events
that we feel make England what
it is
our travels across the Canadian
province of Manitoba and what
we saw and heard there
our website about Jeff Waynes's
incredible musical adaptation of
H.G. Wells' classic novel
The Legacy
it can be arguably stated
that this was the band that
created the genre of music
known as country rock, or as
Cosmic American Music
the songs, the music, the voices,
the legacy of one of the finest of
American bands
a website created by us
about the David Crosby years
of this very influencial band
from whence came some
of the most beautiful harmonies
and another branch in the tree
that gave birth to Crosby, Stills and Nash
and Crosby, Stills, Nash and Young
And This..........
Still Waters
one of the finest voices
in music today and one
half of........
After All These Years
our tribute to the greatest of
all the male music duos